I am in love with Farley's monthly Currently! You should go and link up too!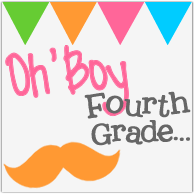 Listening- My husband plays games online with friends...you know like battlefield something or other...so while he talks online and plays...I blog! We decided to share an office because we are hoping we'll need room for a baby someday in the room that was previously his office.
Loving- I live in southern AZ. Now I will totally sport a sweater and boots to the local Wal-mart even if its 80 degrees outside this time of year. Next weeks forcast...below 70! YAY!
Thinking- I teach Sunday School every week and really need to get my lesson planned for tomorrow :0
I have been working on the Comparing Number power point and have ran into lots of little snags which is making it take so long...boo!
Wanting- I have been eating less carbs lately and boy is it hard for me! I would love to just indulge and eat a donut and have some hot chocolate (along with that much anticipated cooler weather).
Needing- My best friend is getting married as I have mentioned in previous posts. Both my hubby and I are part of the wedding...which is a week away! I gotta get laundry done and get packing!
A Yummy Pin-
Homemade Naan
from
Budget Bytes
which is an awesome place to look for low budget, well explained recipes. I must be craving carbs to show you this. I love Indian food and Naan is so yummy. I made this Naan last night and had just one...or two :)
I better get to that Sunday school lesson...Apple on!